< Return to Current Obituaries
< Return to Current Obituaries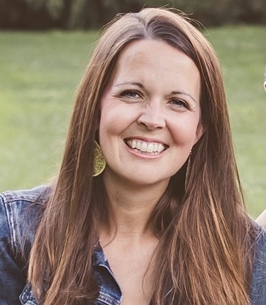 Kate E. (Hannahoe) Cogan
Thursday January 13 2022
Hand delivered by a local florist
Kate E. (Hannahoe) Cogan
Kate E. (Hannahoe) Cogan, 39, of Exeter Township, passed away on Thursday, January 13, 2022, in her home surrounded by her loving family after a courageous battle with cancer.
Kate's positivity will always be an inspiration. She was the devoted wife of Connor A. Cogan. Born in Reading, she was the daughter of Barry J. and Beverly (Hehr) Hannahoe, Exeter Township. Kate was a graduate of Exeter Township High School, class of 2000 and Kutztown University, class of 2006. Kate loved playing tennis, hiking, going to the beach, and most of all spending time with her family. She was a member of St. Catharine of Siena R.C.C., Exeter Township. Kate was an elementary teacher for the Wilson School District for many years before becoming the ultimate teacher, a mother to three children. Kate was the loving mother and teacher to her children, Cullan, Declan and Vivian. She is survived by her sister, Amy L. Wright, wife of Andrew, Reiffton, and her brother Kevin M. Hannahoe partner of Scott Teerlink, San Diego. Kate is also survived by many nieces, nephews, cousins and friends.
Visitation with family and friends will be held on Tuesday, January 18, 2022 from 4:00 pm to 6:00 pm in Lutz Funeral Home 2100 Perkiomen Ave, Mt. Penn 19606. A Mass of Christian Burial will be held on Wednesday January 19, at 3:00 pm in St. Catharine of Siena R.C.C.,Exeter Township, 4975 Boyertown Pike, Reading, PA 19606. Interment will be private. Flowers are appreciated or contributions may be made in Kate's memory to the American Cancer Society 3893 Adler Place, St 170, Bethlehem, PA 18017. Masks are required to attend.
Arrangements by: Lutz Funeral Home, Inc.
This entry has no reviews.